Indicator
WORK IN PROGRESS
(Work in progress)

A set of experiments related to wearables and the usage of electromagnetic fields to enable alternate modes of electronics prototyping.
I cut some tape in the shape and sizes of the layout I designed. I worked comfortably for a few hours with the test adhesive on my fingers. Of course the final circuit will have different flexibility and properties, but its a decent test for me to have an idea of how obtrusive the circuit will be.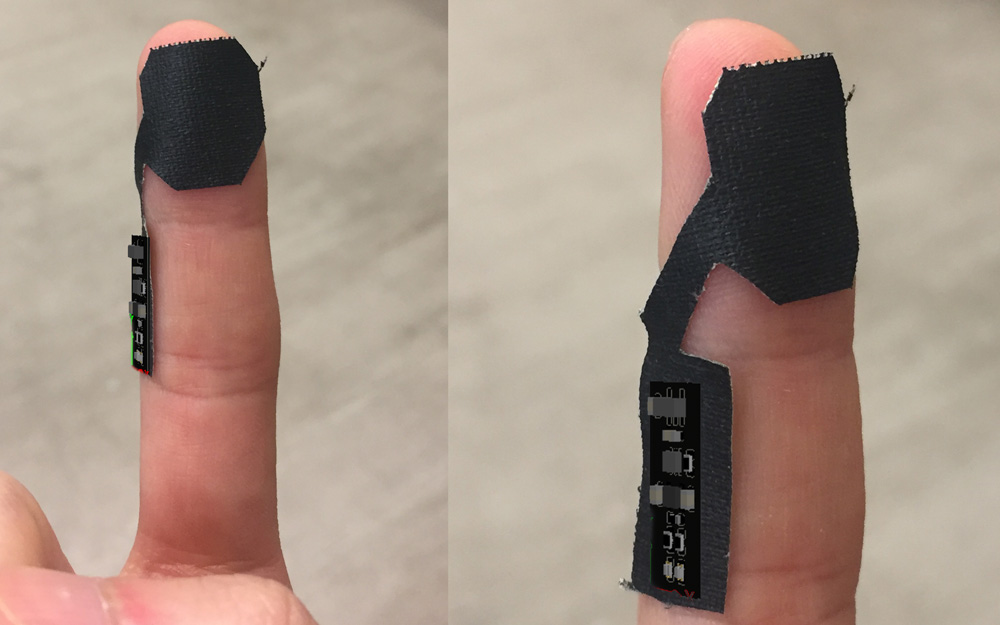 Initial layout of one of the simulated schematics, for me to have a ballpark of how large the circuit would be. In the end I opted for another circuit, but still roughly of the same size/complexity.

I wound some coils and matched them with specific capacitors for a given resonating frequency. I then tested the power transfer of them over different distances and overlapping. This was just to have some idea of how precisely the coils/capacitors have to be matched. Since efficiency isn't a priority now, the results are promissing.